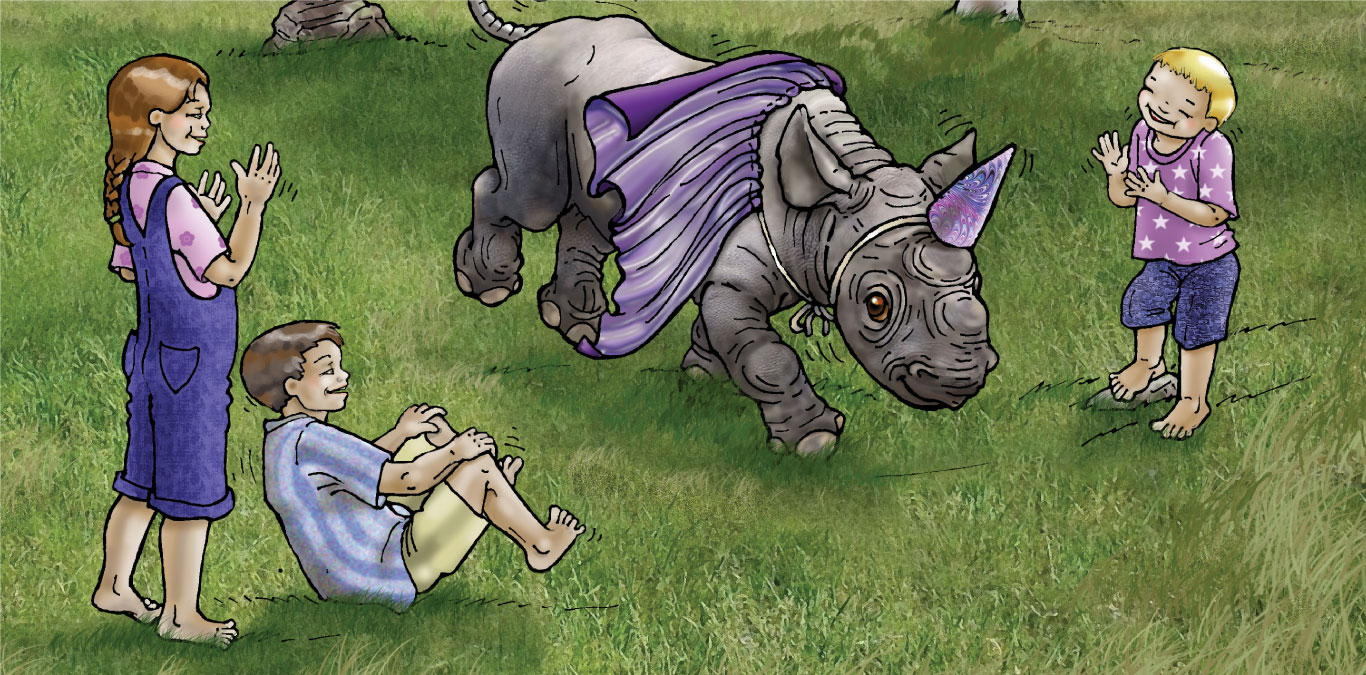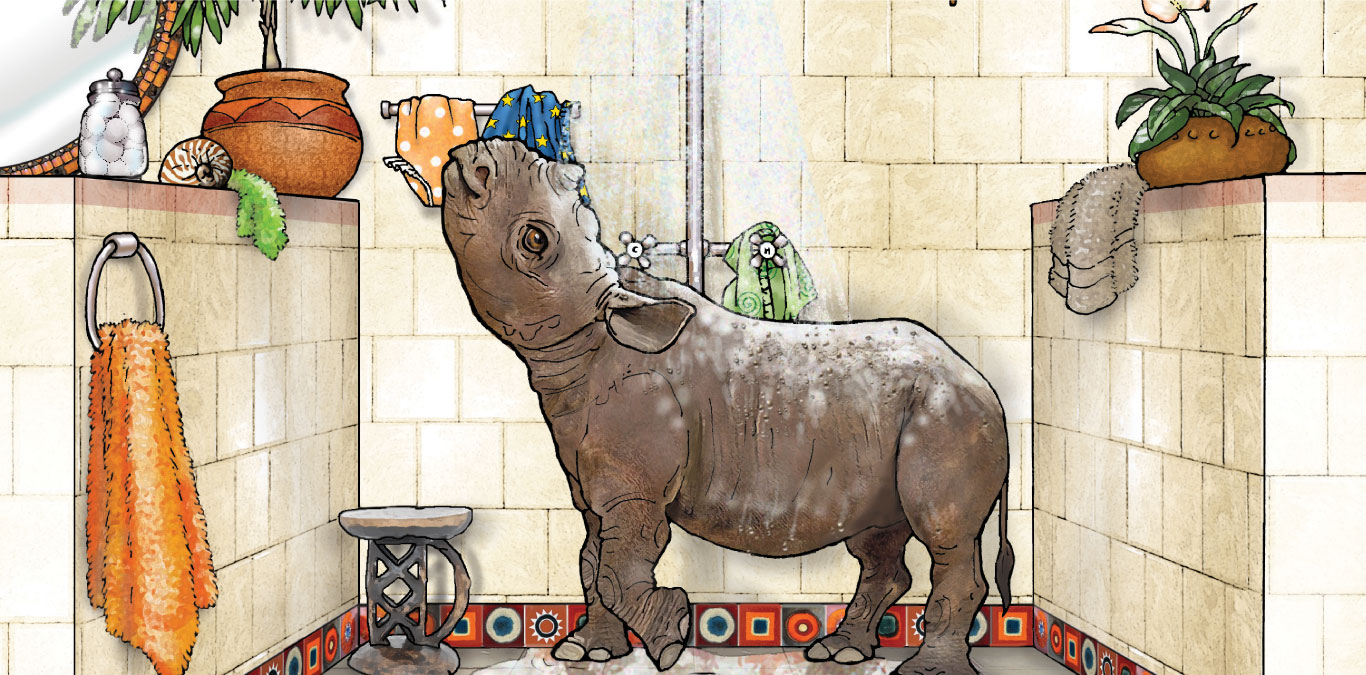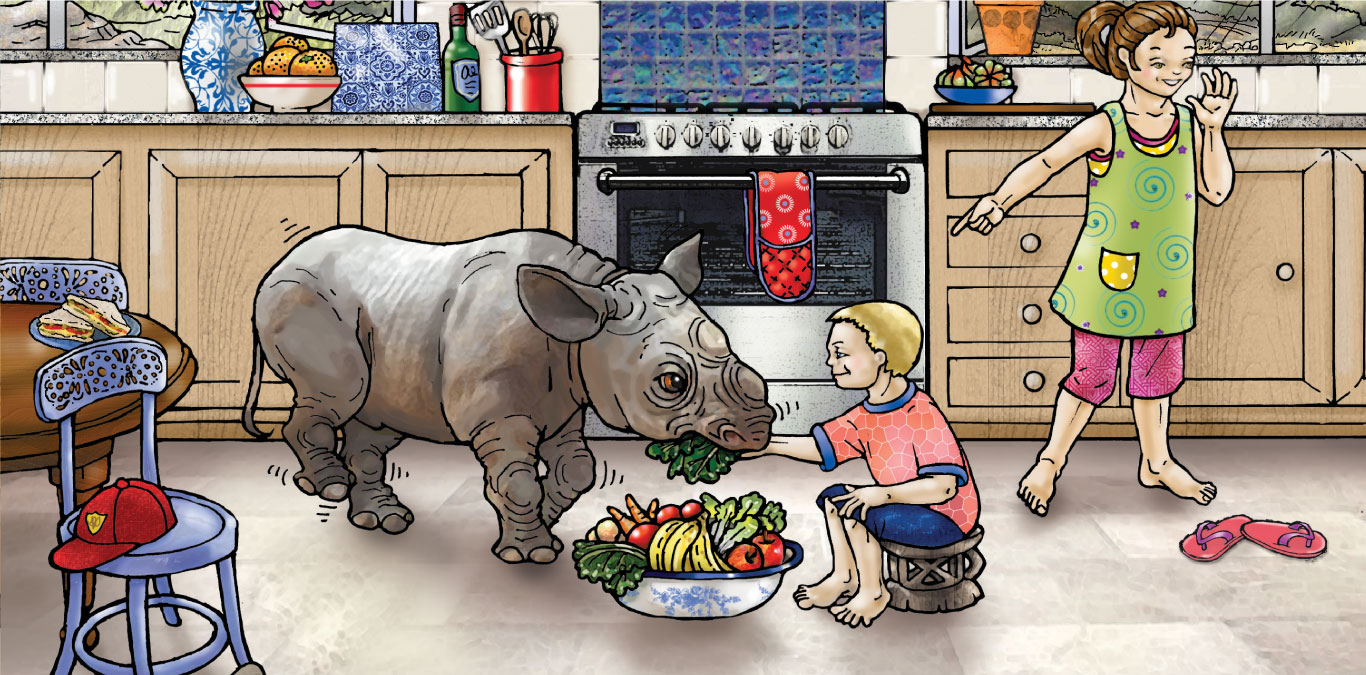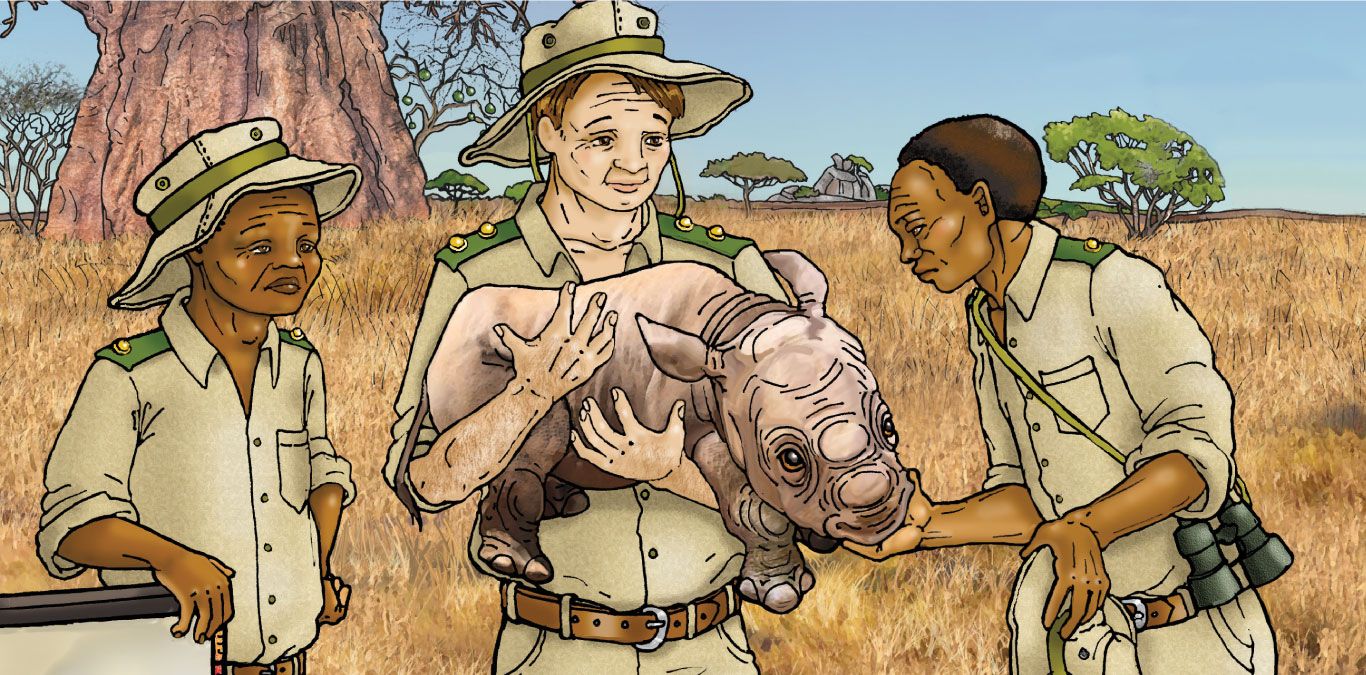 Chizi's Tale: The Story
---
In Zimbabwe during a recent August, two park rangers made a surprising discovery. They found an abandoned baby black rhino, only days old. They called the park manager who, knowing the rhino could not survive alone, did something as surprising as the discovery itself: he took the baby rhino home.
Chizi's Tale is the true story of that baby rhino. Chizi still lives with the park manager, his wife, and their children until he matures and can be released back into the wild. Black rhinos are critically endangered. Saving Chizi and then helping him to return to his natural habitat is vital to helping his species survive.
Written by a young author determined to share Chizi's story as a way to help save the black rhino, Chizi's Tale is a remarkable, moving story about an endearing and vulnerable rhino and the brave family helping him.